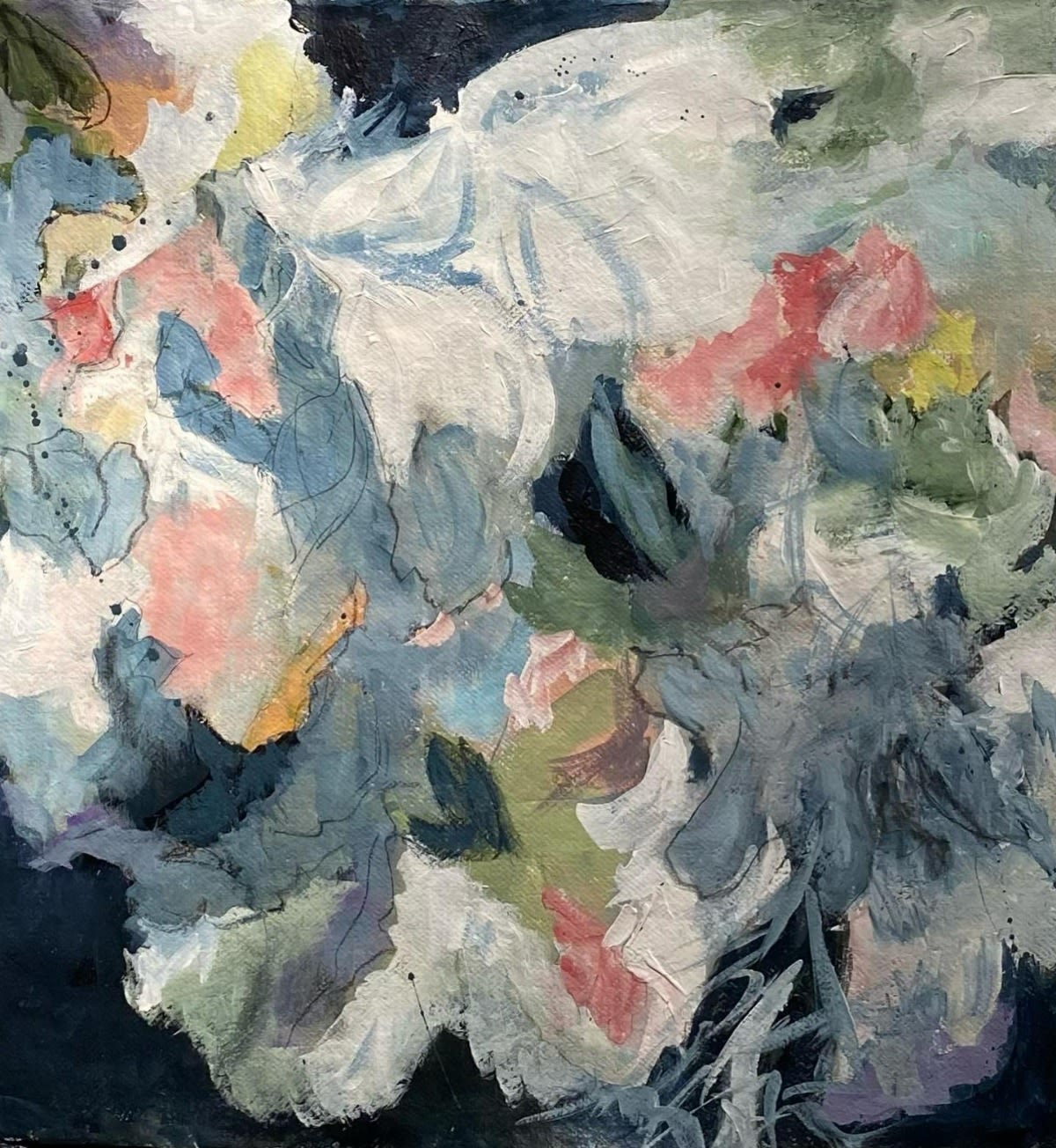 Dancing in the Moonlight is one of a series of works on watercolor paper that talks about the play of the moonlight on all the wonderful things in the night.
I paint on canvas and paper, each technique offering different possibilities.
And Certainly, Paintings, large and small are one of my favorite mediums. I have a blog that talks about "the Magic Brush", see above, and I am a true believer in the "magic" of a great brush. A great brush makes you a better painter because it impowers you, technically and emotionally.
I hope you'll sign up for my newsletter and follow my work. I promise I won't be a pest. But whether you buy a piece or just enjoy my work and voice, I would like to touch base with you now and then. And perhaps you'll give a piece as a gift to a special someone someday or better yet, buy one for yourself. Melinda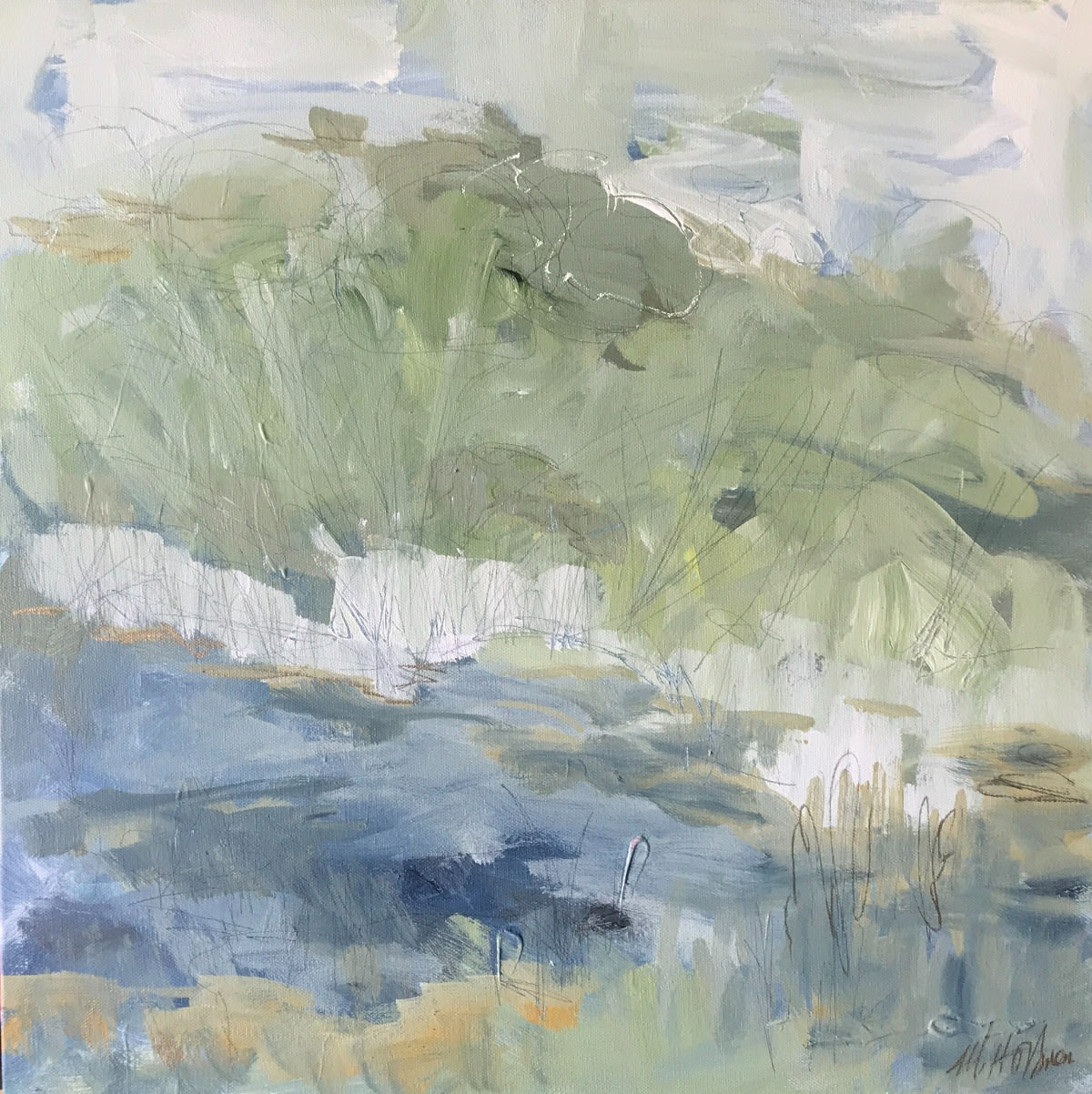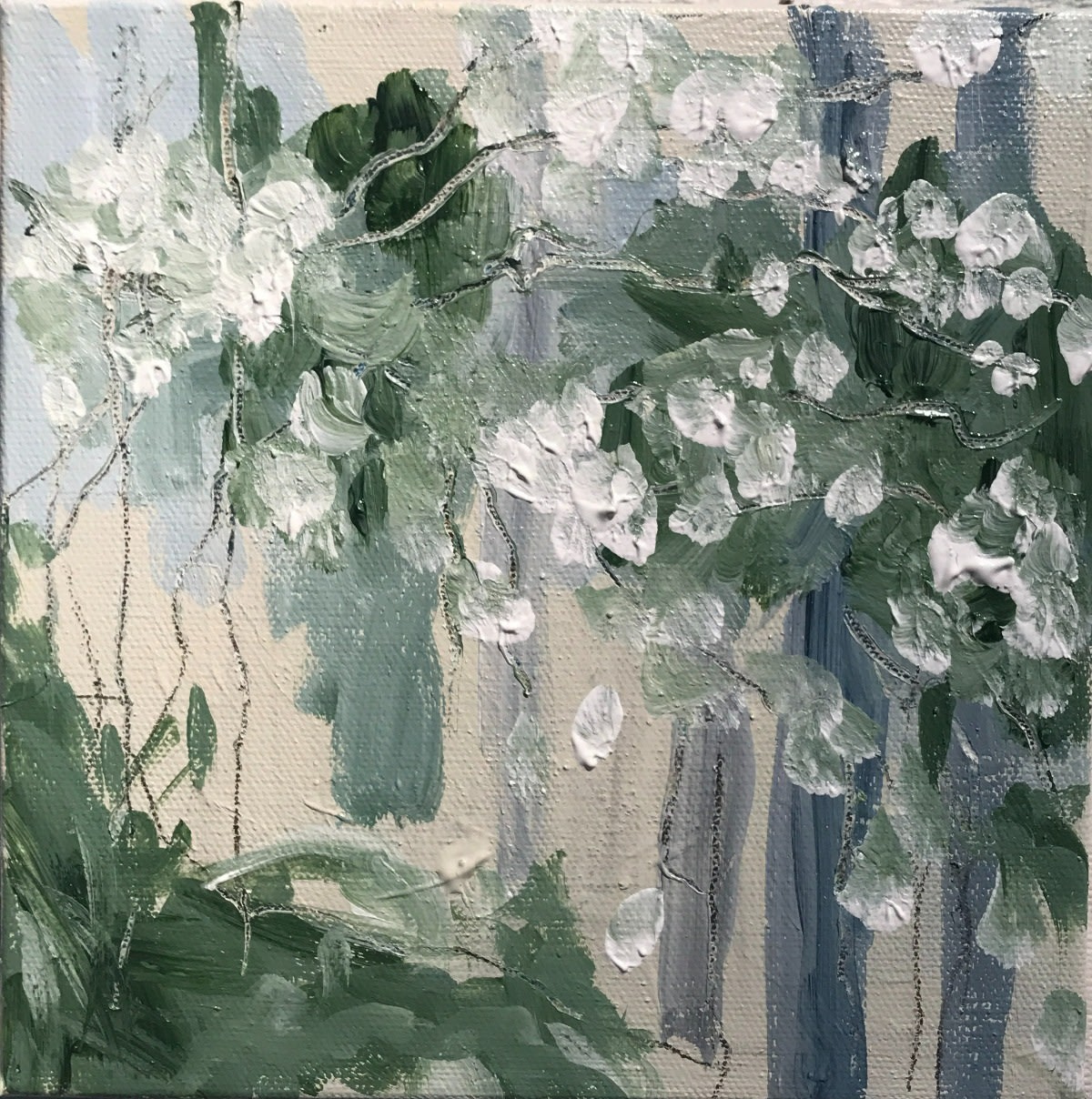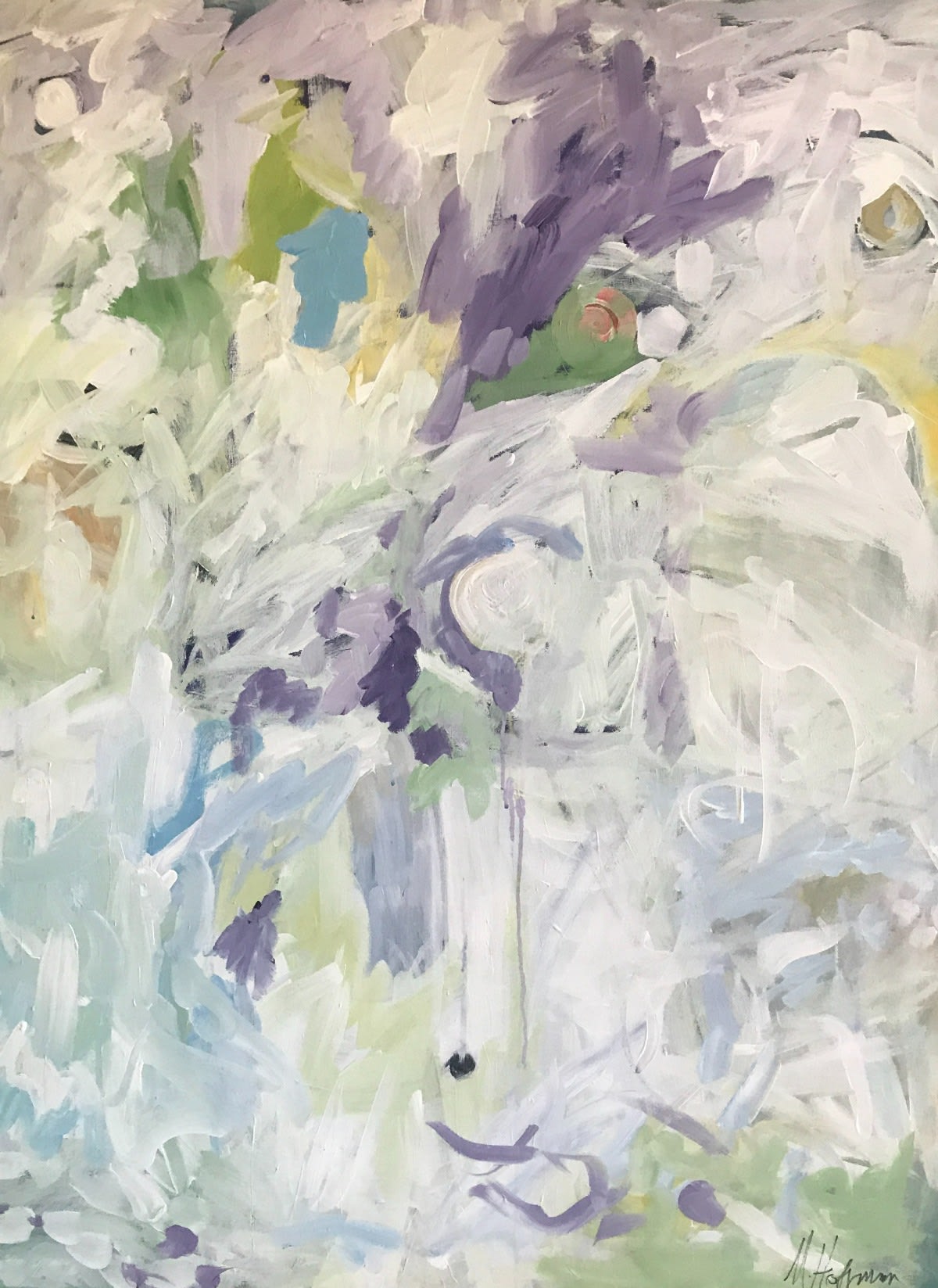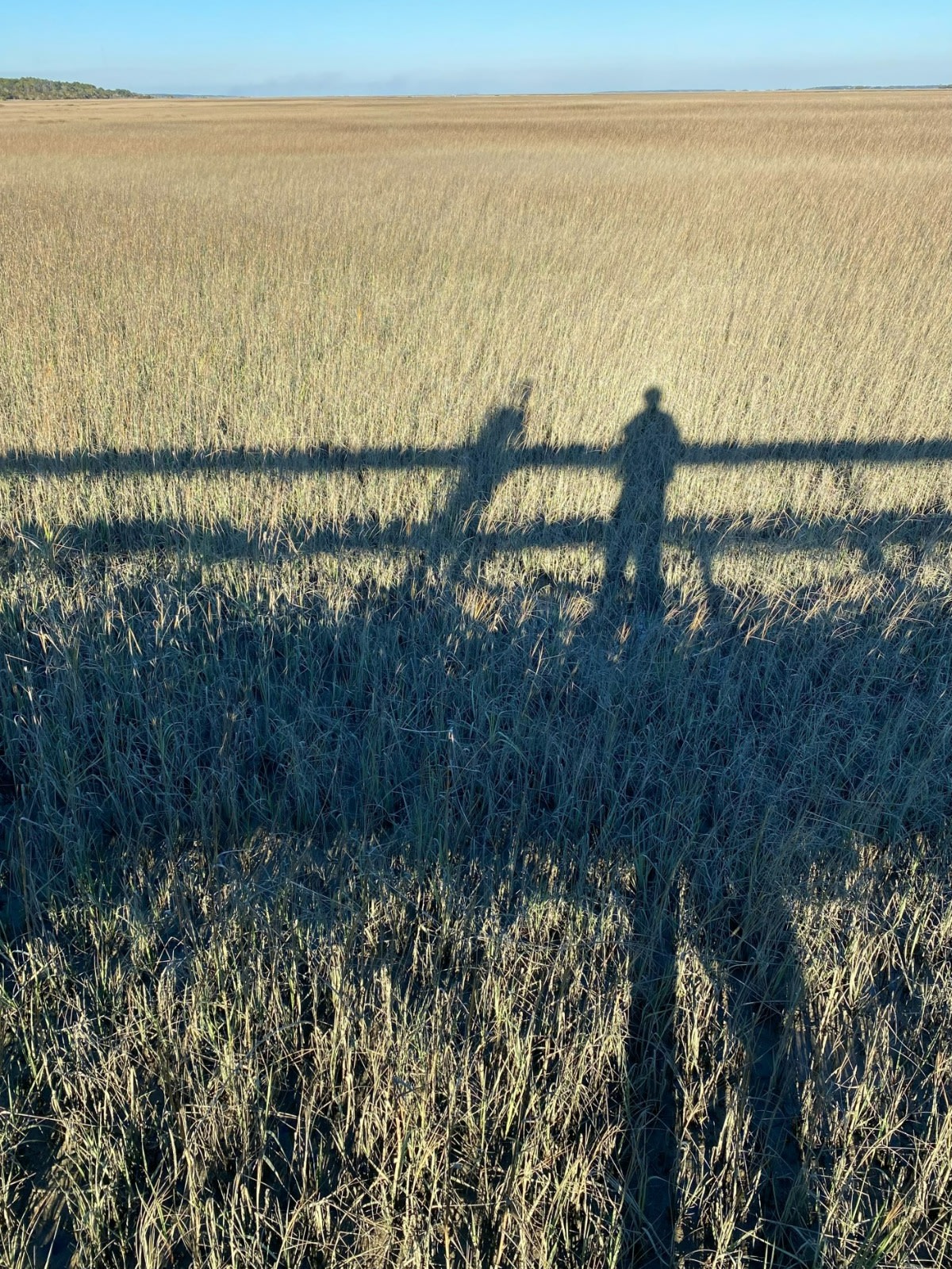 Over the years, I have captured some wonderful places and for the first time I'm sharing them, untouched, so you can enjoy these wonderful places, too. This photo is of my grandson David and me, on the dock at Oyster Point, Mt Pleasant, SC. in late winter. But the shadows could be anyone. I hope you'll consider adding some of these affordable photographs to your spaces. I offer them on a selection of papers or metal and in many large sizes. I think you'll find many of these pieces offer peace and love for the environment.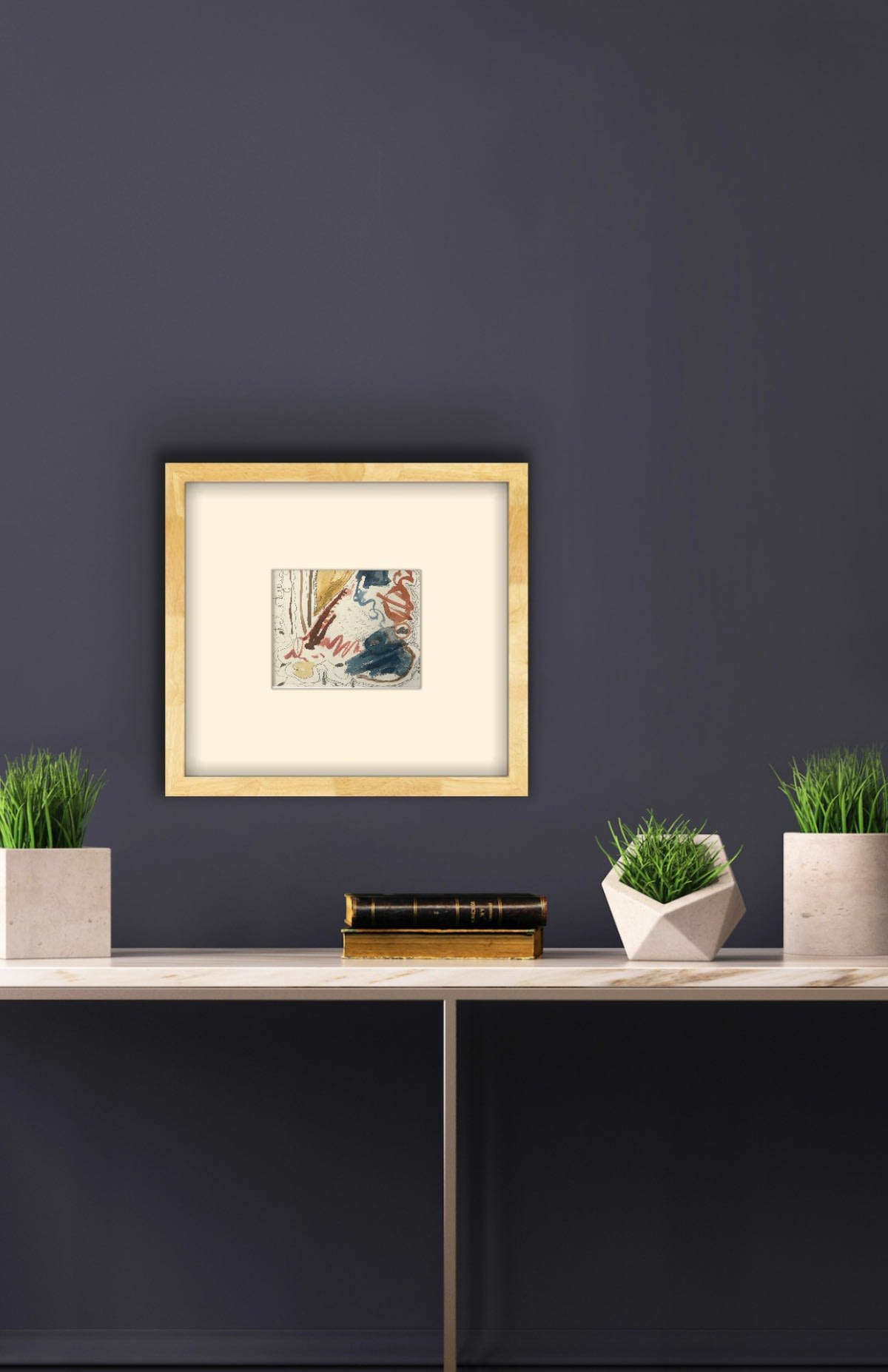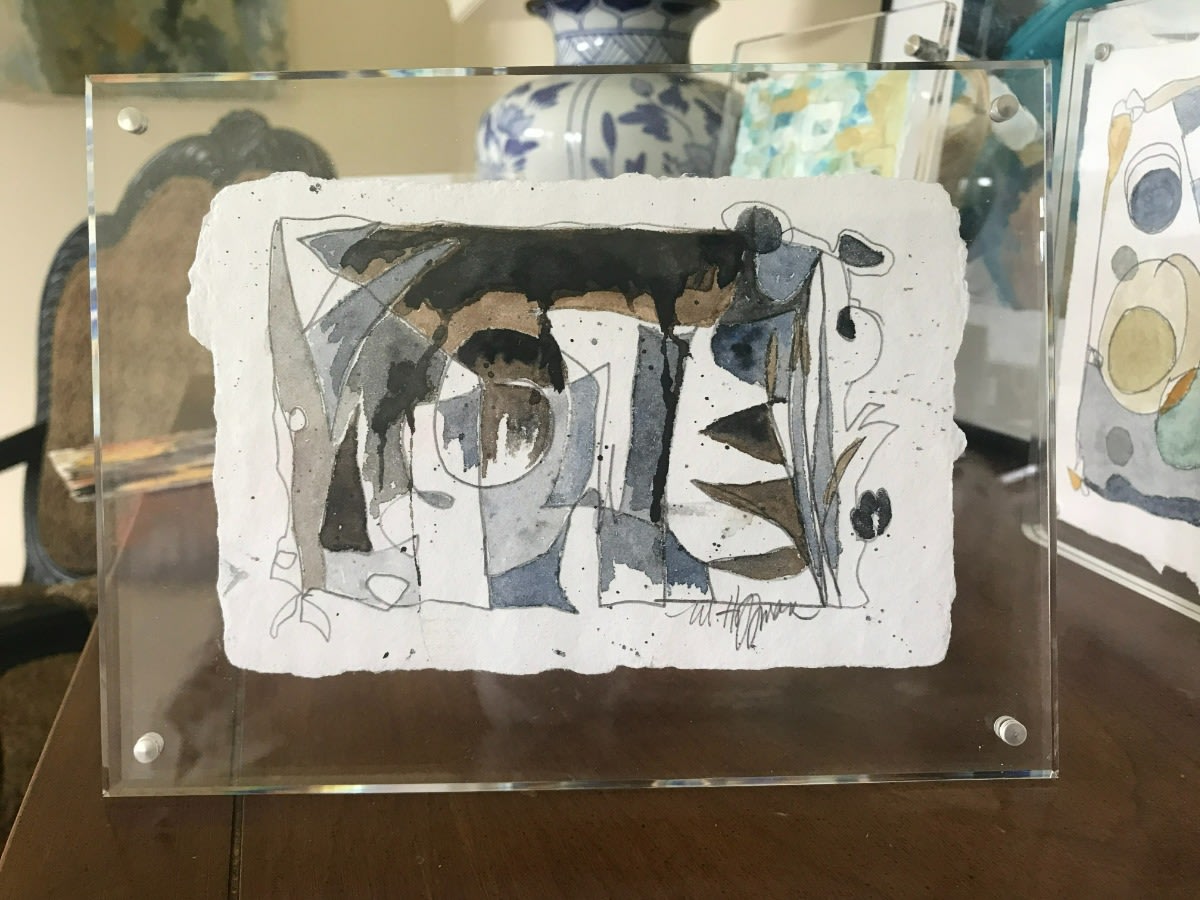 And then there's Paper!
There is a freshness with paper. These works should "float" in frames where they breath and offer a cleaner look yet are protected. Some are painted or drawn on handmade papers; others are on old book pages. Paper is a luscious medium. Some works are on papers from India. Some are collages with several layers of different papers. Some include bits and pieces of the New Yorker. These affordable pieces are made with pencil, (mechanical pencil), and watercolor, India Inks and/or acrylics. Some come framed in acrylic and ready to display. (Note the details for each work when selecting).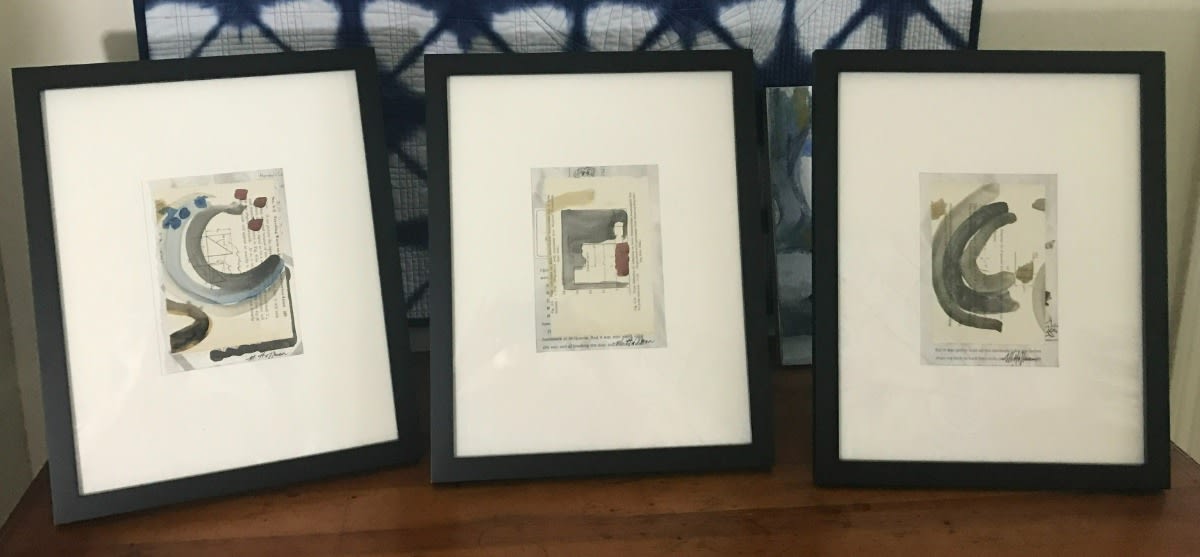 As you design your spaces...think about original small works in groupings. On the wall, shelf, desk, or table... these framed paper pieces add focal points to your room.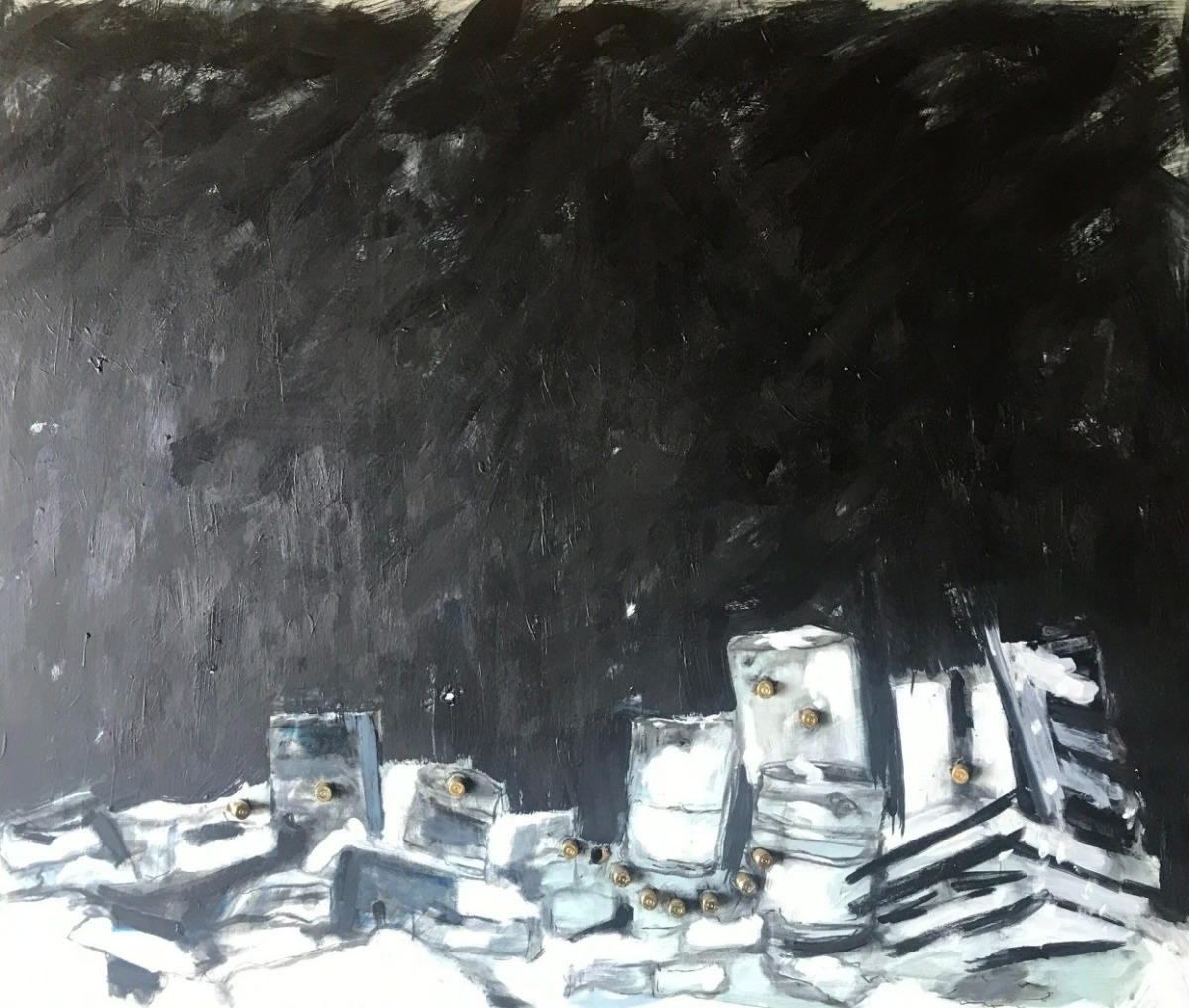 Political voice is Important
I tell people that political voice has nothing to do with Democrat or Republican. Political voice is the message I choose to give you with my work. Political Voice is a very important part of my artistic practice. I point to things I feel we should pay attention to. I may be pointing to a beautiful landscape or talking about war. This painting is about Syria and the destruction there. Yes, there are actual bullet casings drilled into the panel. I call this piece, Target Practice.
Original works Say Something About You!
I Offer Large or Small Works for your Home, Office, Corporate or Public Spaces and even, perhaps, your own special retreat.
Paintings, Prints on Paper or Metal, Drawings on Handmade Papers and just released Photographs.